You can drop by anytime. But this is when we're here.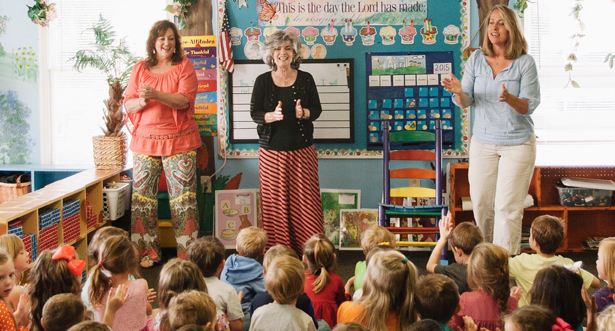 We are here Monday through Friday from 7 a.m. to 5:30 p.m.
Program Times
 Academics begin at 7:45, but students can arrive as early as 7 a.m. for early care.
Holidays and Other Closings
All federal holidays: We are closed on most federal holidays federal holidays, please check the school calendar.
Spring Break and Fall Break: Our regular programs take these breaks in alignment with local schools. We do offer extended care for an additional charge.
Summer break: Our regular programs are on break on a schedule similar to local schools, but we offer summer camps for an additional charge.
Christmas break: Our holiday calendar is in alignment with that of local schools and do not have extended care.
Inclement weather or other unforeseen circumstances: If we have a delay or close, we will notify parents via email and our Parent Alert text messaging system. Information will also be available on Nashville television stations 2, 4 and 5 and on the local radio station WGNS (AM 1450) and Facebook pages. Extended Care openings or closings will be evaluated on a case by case basis on inclement weather days.  Early Learning Center may be closed in severe weather cases.
Curious about emergencies? See our Safe School Plan.