Extended Care During School and Breaks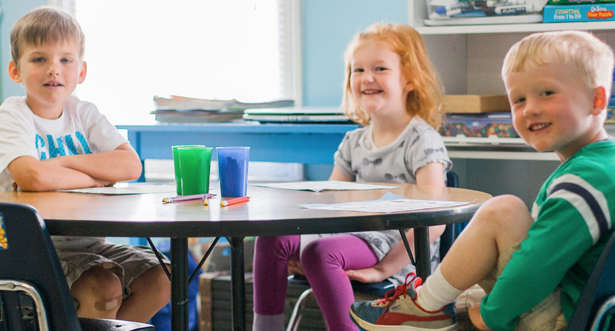 We understand that your student's academic schedule may not always align with your schedule. That's why we are happy to provide Extended Care right here at the Early Learning Center at MTCS.
Daily Extended Care: Around 3:30 p.m. on days when school is in session, our classrooms transition for Extended Care. This is a time for students to play or continue fun learning experiences under the supervision of our Extended Care staff. This is available until 5:30 p.m and is included if you pay for full-day tuition.
Extended Care during Fall Break and Spring Break: For an additional charge, Extended Care is available daily during these breaks, which are taken the same days as Rutherford County Schools. Our Extended Care Staff will provide fun learning experiences, which can include things like art, drama and science, as well as sports and play time. We require reservations and will email you an invitation to make reservations as the breaks approach.
Have any questions? Please contact us for more details.