We're not a daycare. We're an institute of learning.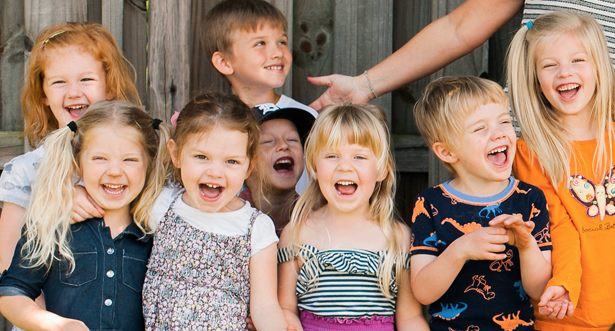 Look into our classrooms, and you could definitely catch us playing. But don't worry. We're not babysitting. We just make learning seriously fun. This way, children as young as 3 years old get the roots they need to grow into successful kindergartners.
Meeting them where they are
Children learn differently, so we use a variety of teaching styles to bring out their best.
Having fun while building skills
Through a multitude of fun, daily activities, your child will learn about the world in which we live and master age-appropriate skills like caring for others and learning self-control, self-expression, letter and sound recognition, number recognition and counting.
Teaching a well-rounded curriculum
Each day, students have lessons in the Bible, Reading, Language Arts, Math, Science and Social Studies. Students also experience Art, Music and Library classes weekly. Learn more.
Keeping Christ at the center
We not only have dedicated Bible lessons. We also bring the Bible and a Christian influence into everything we teach so students have the opportunity to experience and share God's love.
Balancing a good class size
The student-to-teacher ratio in PK3 is 9:1 or 13:2. In PK4, it's 13:1 or 18:2.
Keeping bellies full and minds sharp
We provide morning snacks to all students as well as lunch and afternoon snacks for full-day students. This sample lunch menu and sample snack menu will give you a taste of what we tend to prepare.
In case you're wondering about allergies, we don't serve food that contains any type of nuts. If your student has a food allergy, please let us know and we will make accommodations to the very best of our ability.