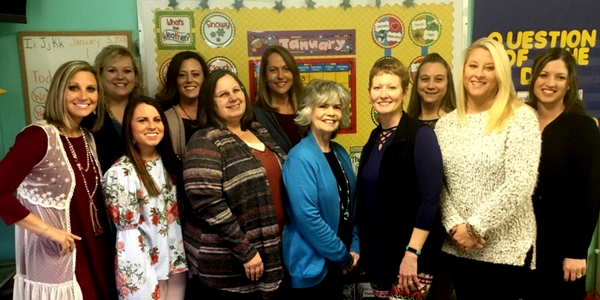 The Early Learning Center at MTCS has a fantastic, fun-loving group of teachers and staff. We have a lot in common when it comes to our education and training. Some of us have graduated from Middle Tennessee State University with degrees in education, and many of us have completed training at Motlow State Community College through the Tennessee Early Childhood Training Alliance. We love this school so much, we've even had our own children or grandchildren come through as students. 
Names, faces and fun tidbits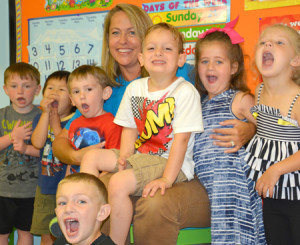 I'm Donna Massa (Mrs. Massa). I'm a lead teacher for 3-year-old students, wife, and mom to a current MTCS student and two graduates. I've been working here since 2006, and I love the amazing family atmosphere. Having worked with preschool age children since 2003, I think it's a blessing to watch them grow from their earliest stage of education. I also love cooking, reading and classic car shows.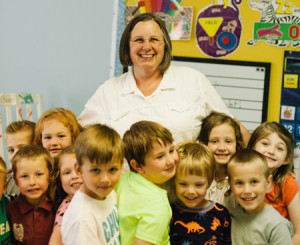 I'm Chris Chichuck (Mrs. Chichuck). I'm a lead teacher of 3-year-old students. I came here in 2003 as a member of the Extended Care team. My daughter is an MTCS graduate and my son is a current student at MTCS, and I'm amazed at the outpouring of emotional and spiritual support from the administration, faculty, staff and all of the families. Away from school, some of my favorite things are being active in my church, cooking and baking.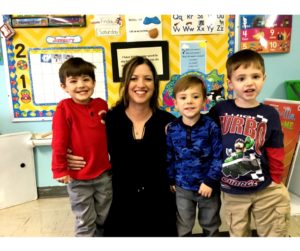 I'm Erin Hayes (Mrs. Hayes). I'm a lead teacher for 3-year-old students. I am a 2015 graduate from MTSU with a Bachelor's in Social Work. After working as an Education Assistant, I decided that education is where my heart is. I am now back at MTSU working on my M. Ed. in Curriculum and Instruction. I enjoy looking for teachable moments and cherish getting to see those "ah-ha" moments in little ones. I am a preachers wife and mama to three girls so I stay busy with our family and our church family. In those rare moments of spare time I like catching up with friends, searching Pinterest for the next fun craft, spending time with my children and husband, and planning our next family adventure.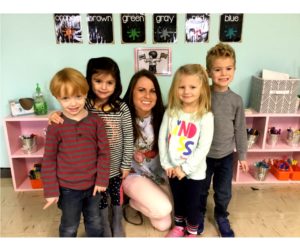 I'm Andrea Hollandsworth (Mrs. Hollandsworth). I'm a lead teacher for  4-year-old students. I attended MTCS from PK3-12th grade and went on to earn my degree from Tennessee Tech in Child Development. In addition to teaching, I also serve as an assistant coach on the girls' soccer team. I love being able to teach and coach at the school that has been such a huge part of my life! My husband, Glenn, is also a graduate of MTCS. We enjoy spending time with family, and traveling together.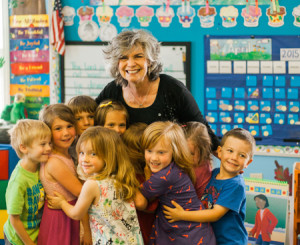 I'm Joyce Wright (Mrs. Wright). I'm a lead teacher for 4-year-old students. I've been teaching 4-year-old students here since 1995, and I love working in a Christian environment. My husband and I have three children and six grandchildren. Two of our children and one of our grandchildren are MTCS alumni. In my spare time, I enjoy church activities, mission trips, sewing and crafting.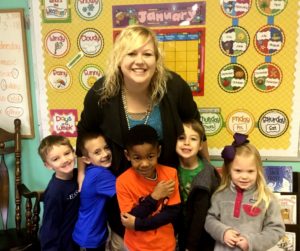 I'm Melissa VanZant (Mrs. VanZant).  I am a lead teacher for 4-year-old students. I am a MTCS graduate and am so glad to be back in this wonderful Christian school community! I graduated from Harding University in 2011 with a degree in Early Childhood Education and after teaching/working with several grades I would have to say Pre-K is my favorite! My husband is a youth minister so in my spare time I love to be with the youth group, do anything arts and crafts related, or spend time with family playing games or watching movies.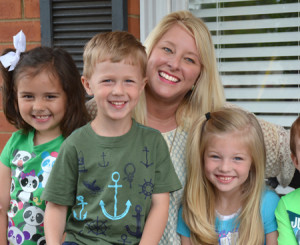 I'm Jennifer Hopkins (Mrs. Hopkins). I'm the director of the Early Learning Center and our Extended Care program. I've also taught at MTCS and in public education. My favorite thing about working here is seeing God at work in our students, administration, faculty and staff. I also enjoy supporting our sports and service activities. Outside of work, I like to spend time with my husband, our daughter who is an MTCS student & friends.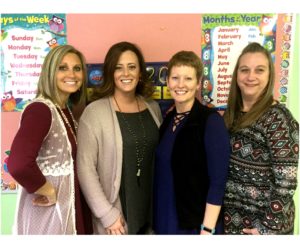 Our Teaching Assistants
Megan Glover, Brittany Taylor,  Jenny Fraser, Kyra Shambaugh, Carol Lowe (Carol Lowe not pictured)