Sales Tax Holiday: How to Make the Most of It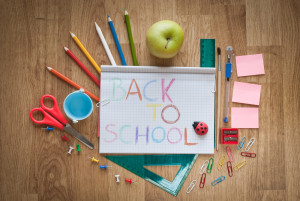 With the flip of the calendar to August, it means more than the fast approaching end of summer. With August comes school bells ringing, kids readying themselves for a new adventure in school, and tax free weekend!
As an educator, Tennessee's tax-free weekend is the perfect time to stock up on school supplies for the year without breaking the bank. But there are deals on more than school supplies, and the best part is that everyone gets the tax-exemption!
Clothing:
Now is the time to buy those new school clothes! Any item under $100 is tax-free. This applies to all basic things like pants, shirts, belts, school uniforms, shoes, etc. If you're looking to update you're athletic wear wardrobe or find a new pair of PJs, most of those items are also tax-exempt! Everyone can get a new wardrobe!
Technology:
Technology is pricy, but necessary in today's day and age. If you need a new computer, laptop, or tablet, tax-free weekend gives you the opportunity to save hundreds, as long as the item is under $1,500. Best Buy offers weekly deals for each area that can be combined with tax-free weekend! To check out the Murfreesboro Best Buy's deals, click here.
School Supplies:
And my favorite, school supplies. Everyone loves a new pack of pencils and paper, right? When you're buying crayons, scissors, the most fashionable book bags for your favorite little kiddos, it adds up. Take advantage of tax-free weekend as a way to save some money but get everything you need. Lots of places are also offering back-to-school deals that can be combined with the tax-free weekend deal! Passion For Savings has developed a school supplies prices list that's updated daily with deals at all the big retailers, so you know you're getting the best bargain. Check it out here. And if you're a teacher, The Learning Circle in Murfreesboro also has great classroom items that qualify for tax-exemption. Their washable crayons and alphabet puzzles are a must for any classroom.
So put on your shopping shoes and game face and get ready for some great deals this weekend. For all the rules on Tennessee's sales tax holiday as well as a list of exempt items, click here.